Promoting the Event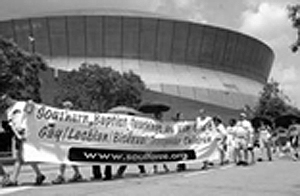 1. Choose a media coordinator for the vigil who will be responsible for drafting media releases and/or media alerts.
2. The media coordinator may act as the group's spokesperson, or he/she may find out the media's particular interest and locate an appropriate person for the media to interview.
3. Also, consider having a local person who is well-known be your media "hook" and/or your spokesperson.
4. A volunteers should be appointed well before the event to
a.) collect all newspaper articles or other print mentions of your action;
b.) to "tape" or download television media coverage;
c.) to use Twitter, Facebook, Instagram (etc.) before, during and after the event to guarantee that your message reaches the largest possible audience well beyond the actual action site.
Developing "visuals"
1. Although the site your group has chosen may itself be symbolic, what else could the group show
– or do – to dramatize its point?
2. If the group decides on a banner and/or hand-held signs, consider having them made at a "quick banner" company and then provide them to those on the vigil line; however handmade signs with personal messages can be just as powerful (or more) than signs made by professionals.
3. Make sure that the banner and signs are large enough with bold, readable lettering.
4. Having a large Soulforce banner (banner describing your organization with your logo and especially with your web address or contact information also can be effective.
Communicating at the vigil
1. It is helpful if the vigil coordinator and the media coordinator have cell phones at the vigil.
2. The vigil coordinator might have 2-3 capable, trustworthy individuals to be vigil "monitors" to can answer questions, make sure that participants know where to go, and the like.
3. Bring ribbons or special armbands for the vigil monitors to wear that distinguish them from a volunteer on the vigil line.
4. The vigil coordinator should have all necessary emergency phone numbers (e.g., the cell number of your police liaison, rescue squad, EMT (emergency medical technician) or ambulance, fire department, and the vigil director and perhaps the vigil squad leaders.
Following through after the vigil
1. Getting participants together after the can be a healthy way to end the event , to share stories, lessons learned. (This session may create more positive, personal change than the event itself.)
2. After the vigil, the vigil and/or media coordinator creates a brief summary and "thank you" e- mail (who, what, when, where and why) to all concerned.
3. A "scribe" should be appointed to write up the history of your event and keep a log on every event for your historical archive (or just to be reminded of what you've learned from the event). both good (do it again) or bad (don't do it again).